Introduction
Jiangsu Subei Valve Co, Ltd(Former: Funing Subei Valve Factory), founded in2006, is a company that professional design, research and development, produceand sell high-quality valves and fittings. As a professional manufacturer engaged influid drive products and system. Subei-lok constantly seek innovation, and provideusers with more reliable products and excellent serviceSubei-lok, at present, owns excellent processing and testing equipment, whichlays a soiid foundation for the high-quality products. Globe valves, ball valves, needlevalves check valves, metering valves, valve manifolds pressure relief valves, gatevalves, pipe fittings, and the customized products of SUBEl-LOK have been soldwithin the country and throughout Europe and America, Middle East, Southeast Asiaetc,and also widely be used in many industries of including petroleum, petrochemicalnatural gas, chemical, metallurgy. electric power, nuclear power, light industry,environmental protection, scientific research, food, shipbuilding etcSubei-lok has passed ISO9001, ISO14001, OHSAS18001: 2007 and specialequipment manufacturing license(TS A-grade).
As a qualified supplier of Sinopecand many other well-known enterprises, Subei-lok continuously introducesdomestic and foreign advanced processes, improves product quality, andcontinuously break through industry standards to achieve the customers expectations.Subei-lok is equipped with well-trained employees to provide a comprehensivequality assurance and high quality after-sales service for customers. Subei-lokpromises to provide the most competitive products with most sincere services andthe best quality for all customers.
Certificate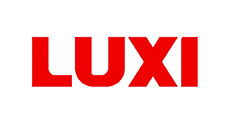 Our Customers


Advantage



After Sale
24 hours online with professional technicians.



Transportation
Close to Shanghai,convenient transportation with high-speed train and airplane.



Design
Professional design team.



Quality
Reliable technology with advanced machine.